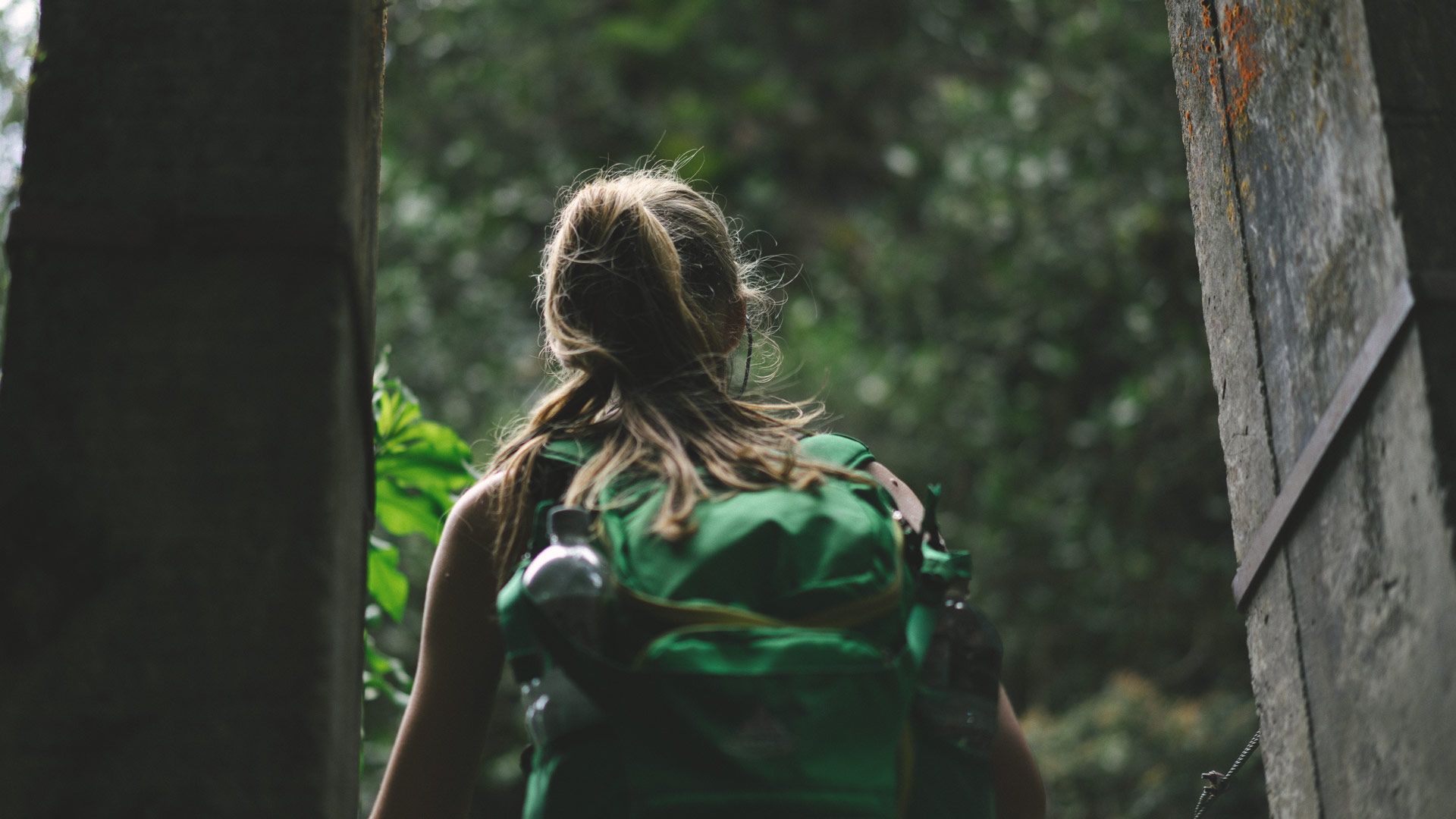 God Desires a Relationship with You
Have you ever wondered why you carry the deep-seated longing to be known, loved, and accepted? Have you ever felt the need to belong? All of us have. It's what makes us human. God knows these emotions because they originated in Him. He wants to share life with you.
God's desire for a relationship is the basic, underlying meaning of life. We were made to know Him and be known by Him. God loves you. He created you uniquely, and there is no one else like you. You're no accident.
Sin, shame, and guilt block our way to Him and keep us from feeling His nearness. Pride and jealousy, our original sins, are the enemies of God's love. What we passively allowed into our world aggressively took over, keeping us from knowing God's heart. Like sheep without a shepherd, we lost our way, forgetting our purpose.
What does the Gospel (Messages and Teachings of Jesus) mean for us?
God loves you so much that He gave His Son.
We stumbled yet His love did not change. He pursued us and did not give up. God gave His Son Jesus as the ultimate demonstration of love for us, further revealing His kindness, compassion, and mercy.
One look at Jesus is all it takes to see the Father's love for us. He began our story and sustains it even now.
For God so loved the world, that He gave His only Son, that whoever believes in Him should not perish but have eternal life. – John 3:16
Jesus wants to redeem you and give you life!
Jesus, the light of the world, came to drive darkness away from our lives. Through His obedience, the ability to have a relationship with God was restored, reversing death's curse forever. What we could not do on our own, He did. In His light, we have life, and the darkness cannot overcome it.
In Him was life, and the life was the light of men. 5 The light shines in the darkness, and the darkness has not overcome it.; The thief comes only to steal and kill and destroy. I came that they may have life and have it abundantly. – John 1:4-5; 10:10
It's simple, just look to Him.
Your story can be re-written by Jesus. All who come to God through Christ are a new creation — no longer enslaved or bound by the weight of guilt. The power of sin no longer separates you from Him.
Jesus is the door to new life, the life you were meant for, where all things are made new. That door swings wide for all who look upon Him and believe.
You are His creation, hopeless no longer, and your new life begins now.
For this is the will of my Father, that everyone who looks on the Son and believes in Him should have eternal life, and I will raise him up on the last day. – John 6:40
Now let God lead you.
God's spirit, through the life of Jesus, was restored to you. He is available to you as a helper, teacher, comforter, and friend. You have access to a true relationship with God, and in this place of intimacy, your life has a purpose. He will lead you to experience new life. All who believe in Him are called children of God. Pray to Him, and let Him lead you.
When the Spirit of truth comes, He will guide you into all the truth, for He will not speak on His own authority, but whatever He hears He will speak, and He will declare to you the things that are to come. He will glorify me, for He will take what is mine and declare it to you. – John 16:13-14
Follow Him Today.
Maybe you have more questions and would like to talk to someone about knowing Christ, click here to start a live chat with someone who can help.
Become His child today. Accepting Christ is a personal decision that is made between you and God. The words are yours and God knows and hears your heart. See an example prayer below:
Father, thank you for loving me. Thank you for sending your Son to die for my sins. I have a past that is far from You. I turn over my sin, guilt, and shame to you today. Come into my life and become a daily father, teacher, and friend. I mark today as a turning point for my new life in You. I love you Jesus. Amen.